Deyus - Nootropic Brain Booster | Keto Brain Supplement for Cognition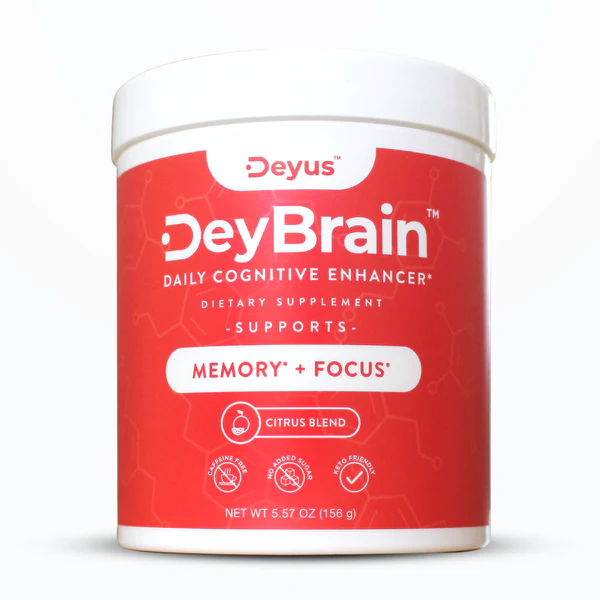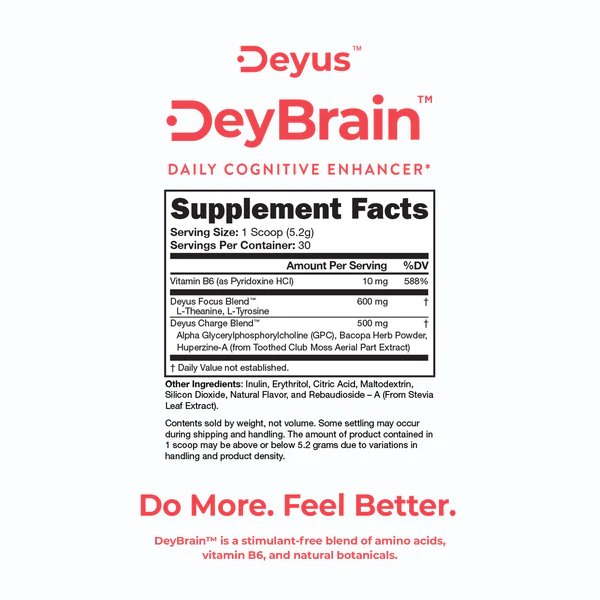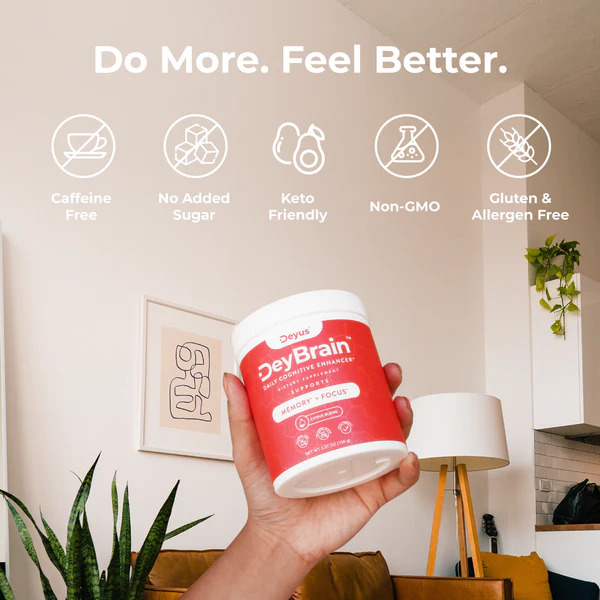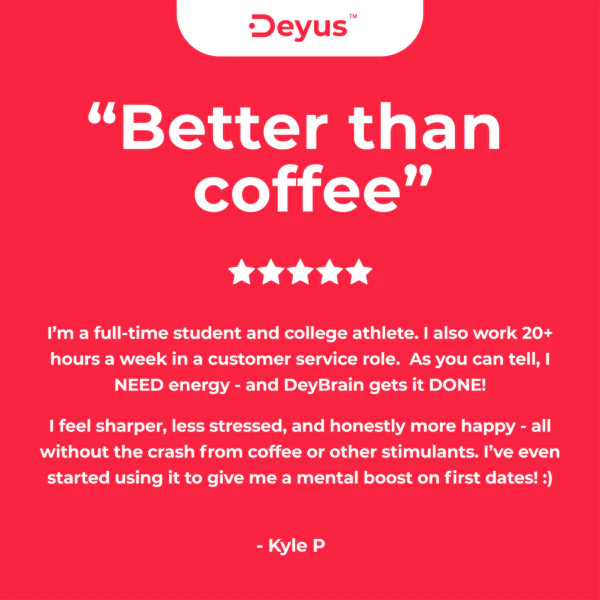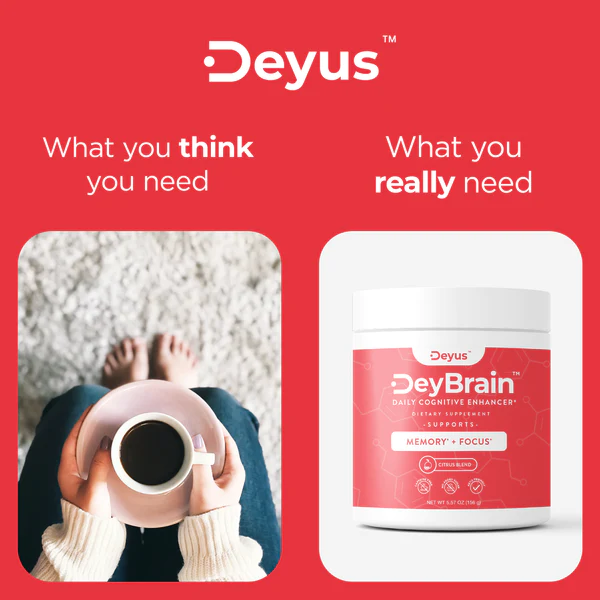 Deyus is a human optimization company. DeyBrain is a stimulant-free nootropic powder designed to boost your brain and enhance memory, focus and cognitive function. This keto nootropic is the perfect brain supplement for any one who wants to reach their neuro peak.
Energy Mints - Natural Caffeine + L-Theanine + Vitamin B12 | Energy + Focus | No Jitters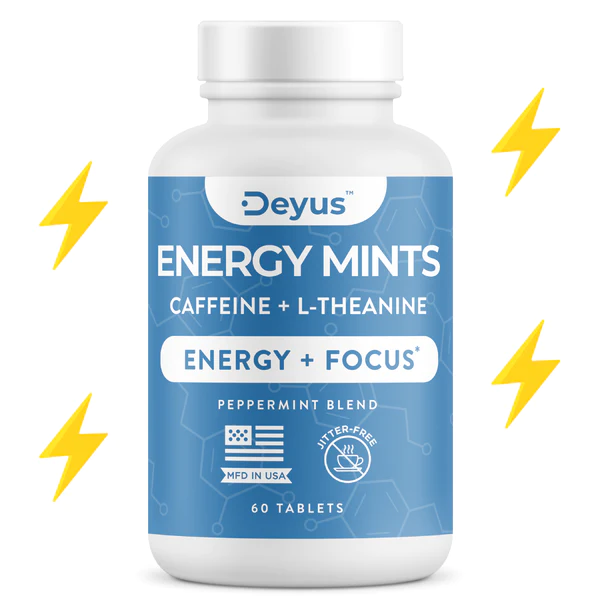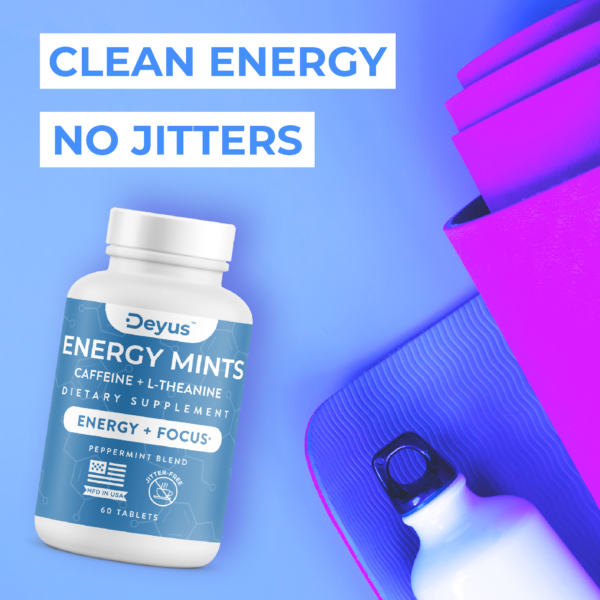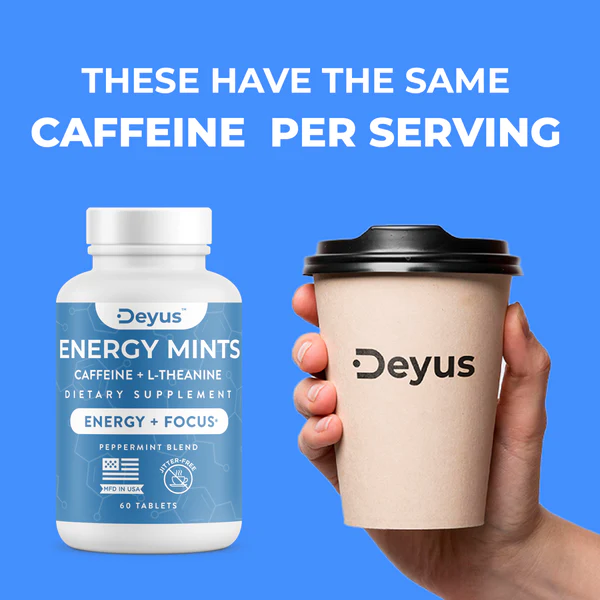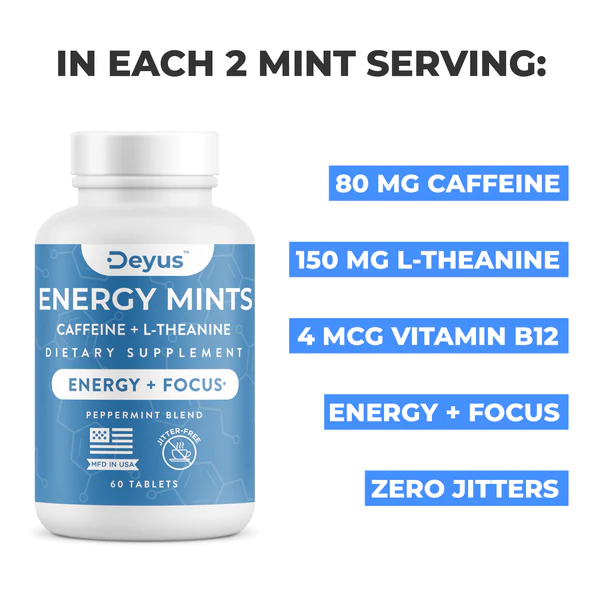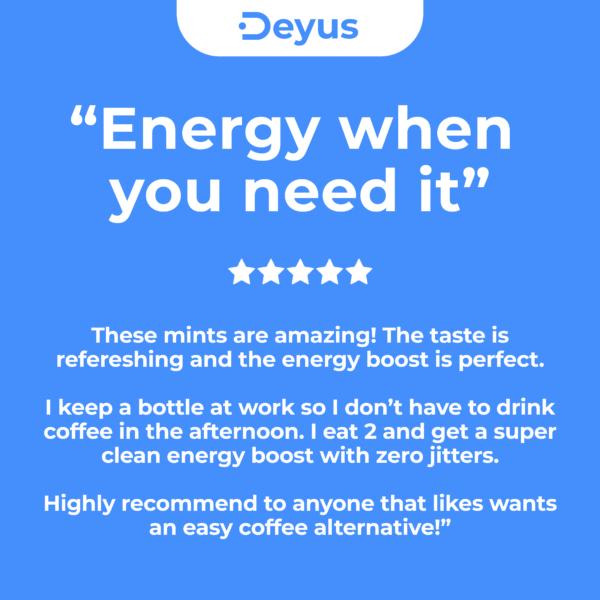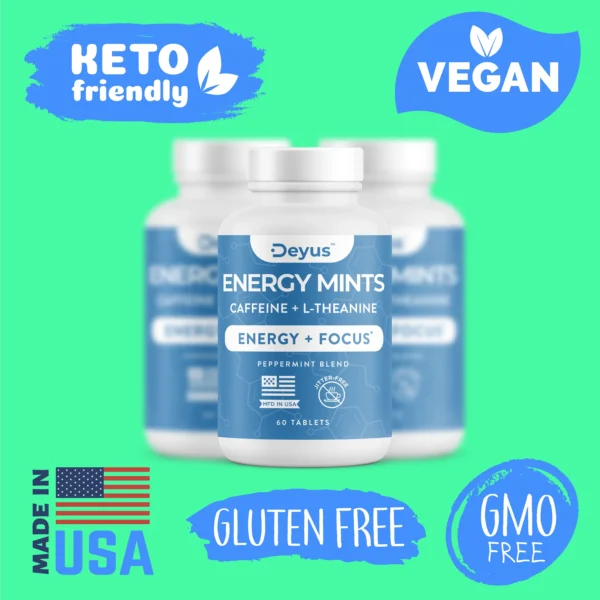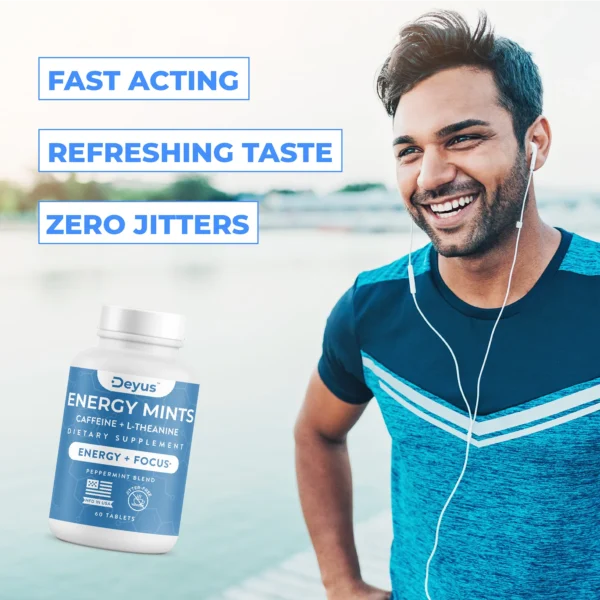 Skip the hassle of coffee or energy drinks. Energy Mints are the fastest and easiest way to boost your brain. With fast-acting oral, sublingual and buccal absorption, you get a quick and refreshing burst of clean mental energy, whenever you need it! 
Energy when you need it!

No caffeine jitters!

Easy on-the-go!
Get the perfect dose!
Refreshing mint flavor!